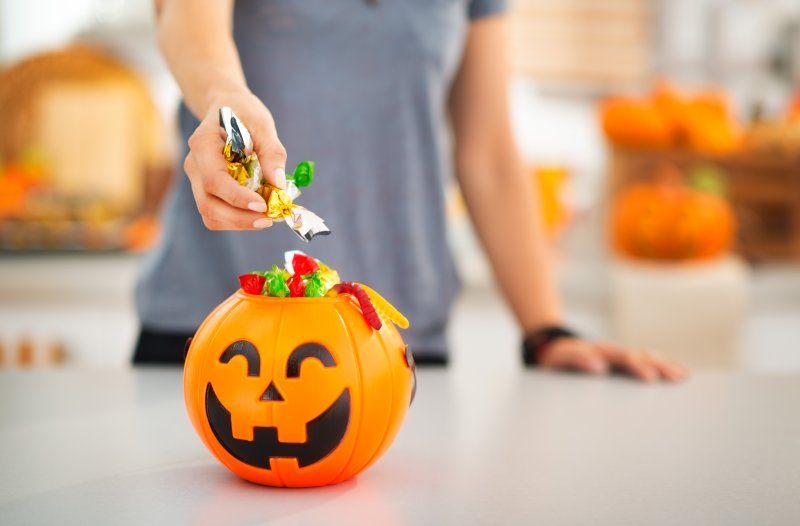 Halloween is almost here! As you are almost done putting together your family's costumes and carving pumpkins, it's a good idea to be mindful of your kids' dental health during this time of year. As fun as celebrating Halloween is, it doesn't usually have the best effect on teeth. Fortunately, this doesn't mean you need to steer clear of all the candy coming your way! Here are some tips to keep your kids' smiles healthy this spooky season.
Carefully Choose Your Candy
There is nothing wrong with indulging in sweet treats now and again, but some candies are worse than others for your smile. You should be careful about the types of treats that you and your family are munching on. For instance, it is best to avoid stickier sweets because they adhere to the teeth. In comparison, chocolate would be a better option because it melts and washes away more easily with saliva.
Time Candy Consumption
Did you know that directly after a meal is the best time to enjoy sweets? This is because saliva production is increased as you eat. This way, the saliva will wash away harmful particles more quickly and reduce the damage done to the teeth.
Have a Plan
A candy bar or two doesn't usually hurt, but binging on a bucket of sugary treats isn't good for overall or oral health. Instead, have everyone in your family choose a few of their favorites at a time. You can either donate the rest or save it for a later date.
Drink Plenty of Water
Water is necessary for pretty much every single part of your body to function properly. Your smile is no exception. A dry mouth is the perfect breeding ground for bacteria to thrive. By drinking plenty of water, you can prevent this from occurring. The fluoride in tap water is also a great way to prevent tooth decay in children. If you are choosing bottled water, you may want to look for one that contains fluoride.
Chew Sugar-Free Gum
A great alternative to a sugary piece of candy is sugar-free gum! It's sweet and delicious, and it helps to increase salivary production in the mouth. Having a piece 20 minutes after meals can reduce your risk of tooth decay.
Keep Up an Excellent Oral Hygiene Routine
This is always important, but especially when consuming more sugar. Your family should be brushing twice and flossing every day using soft-bristled toothbrushes and fluoridated toothpaste. If it's been more than six months, it's time to schedule the next round of checkups!
This year for Halloween, prevent your family from showing off spooky smiles! By using the tips listed above, you may even prevent a dental emergency.
About the Practice
At Advanced Dental Concepts, we have a team of three skilled dentists serving Crown Point. With their combined experience and expertise, patients can get pretty much anything they need under one roof! For more ways to keep your family's smiles healthy or to schedule an appointment, visit our website or call (219) 663-6878.