Meet Our Crown Point, IN Dental Team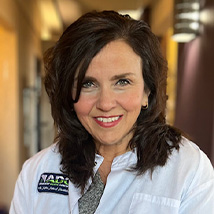 Kathleen Hayes LDH, Business Coordinator
Kathleen is a licensed dental hygienist with Advanced Dental Concepts and serves as the business coordinator. Kathy is a 1991 graduate of Indiana University Northwest where she received her LDH degree. Kathy is the wife of Dr. Hayes and has been a member of Advanced Dental Concepts since it's inception in 2004.
Kathy and Dr. Hayes have 3 wonderful children and she enjoys spending quality time with her family and loves the relationships she has built with our team and our patients.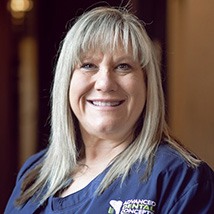 Monica, Regional Manager
Monica is originally from DeMotte and has been involved in dentistry for over 25 years, first joining our staff in 2013. She received her education from Indiana University Northwest School of Dentistry and is a licensed dental radiographer. She was a dental assistant for 17 years. Her favorite part of her job is able to Interact with patients.
Monica and her husband Dave have two kids named Taylor and Tristan. When she has free time, she enjoys photography, spending time with family and friends, and traveling.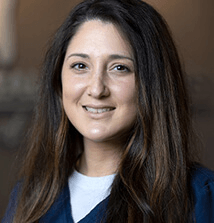 Kim, Team Leader
Kim is originally from Freehold, New Jersey! She earned her Cosmetology license in 2011 and made the shift to the field of dentistry over two years ago. Since then, she has used her caring and compassionate nature to help our patients have the phenomenal experience they deserve.
Outside the dental office, you'll most likely find Kim spending time with her fiancé and two children. She also enjoys doing hair and makeup, cooking, and crafting!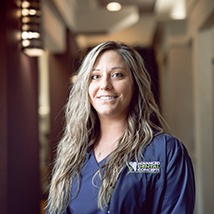 Leana, Billing Director
A Chicago native, Leana has been working in the dental world for over five years so far. In addition to her dental expertise, she is a certified phlebotomist and certified legal assistant. Today, what she likes most about her position is getting to help patients so directly each day.
Leana hails from a crazy, loud Italian family. She even has a twin brother! In her spare time, she enjoys vacationing, fishing, hiking, and gardening.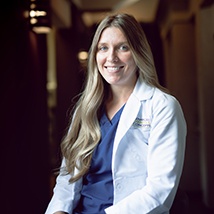 Jamie, Dental Hygienist
Jamie is originally from Hobart, and she's been working in the dental world for four years now, having spent the last one as a member of our team. She attended Indiana University Northwest and is also licensed to administer local anesthetic.
Jamie has a two year old son named Jackson. In her free time, she enjoys doing CrossFit, listening to music, and going to the beach.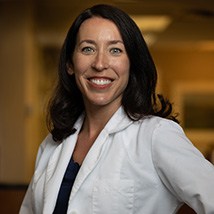 Allison, Dental Hygienist
Allison has been working in the dental field for 16 years now and became a member of our team 10 years ago. She attended Indiana University Northwest, where she graduated with honors. She also pursued continuing education in order to receive her local anesthetic permit. Today, her favorite part of her work is helping patients.
Originally from Crown Point, Allison and her loving husband, Terry, have been together for 16 years. They have a daughter named Breeyana, a son named Zackary, and a dog named Chloe. Outside of the office, she enjoys spending quality time with family and friends.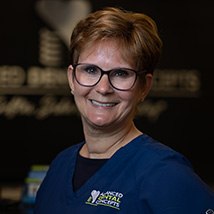 Sally, Expanded Functions Dental Assistant
Sally has worked in the dental field since 1974, and she has loved every minute of it. She is passionate about working with great people and helping patients look and feel their best. Sally is certified as an expanded functions dental assistant and she is x-ray certified. Originally from Crown Point, Sally is married to Bill, and the couple have two adult daughters, Sarah and Beth and four grandchildren Emma, Eli, Jack, and Ollie. Bill is a pastor and Sally enjoys participating in church functions in her spare time. She also loves spending time with family and friends and quilting.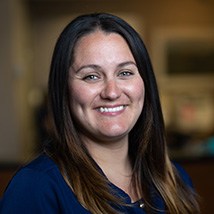 Crystal, Expanded Functions Dental Assistant
Crystal has been working in dentistry for over a decade now. Originally from the Hammond area, she studied assisting at Everest College. She looks forward to helping our patients smile brighter.
Outside of work, Crystal has a growing family that includes five kids. Her favorite hobbies include fishing, camping, drawing, doing various arts and crafts, and (of course) spending quality time with her loved ones. She also loves karaoke – in fact, she used to sing in a band!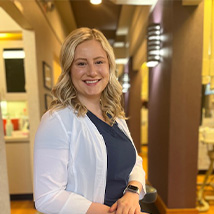 Tiffany, Dental Assistant
Tiffany is a relatively new member of our team, but she already loves connecting with patients and making sure they have great appointments! She is currently majoring in dental hygiene and has also undergone extensive vocational and "on the job" assistant training. Originally from Valparaiso, she is very close with her small family and friends, and her favorite hobbies include practicing yoga, traveling, writing, reading, cooking, and baking. Her favorite type of yoga is aerial yoga – she just learned to flip upside down and hang by just her legs!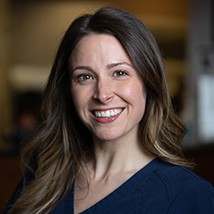 Lindsay, Insurance Claim Specialist
When you open the front door to our practice in Crown Point, Lindsay is likely the first person you will see. She will help you feel right at home! A native to Lowell, IN, she loves meeting new people on a daily basis and feels privileged to be part of a team that genuinely cares about patients. Through Kaplan College and Purdue Calumet, she has earned associates degrees in applied science in medical assisting and phlebotomy.
When Lindsay is away from the office, she spends most of her time with her young daughter. She also enjoys fishing, reading, and spending as much time as possible outside. She is an experienced barrel racer with Quarter Horses. In fact, she competed in the World Championships in high school.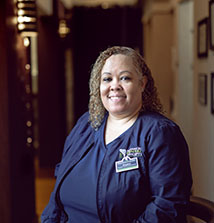 Rosalind, Expanded Functions Dental Assistant
Rosalind was born and raised right here in Indiana! She completed her studies at Indiana University Northwest, and she has completed training in radiology, Coronal Polishing, and sealants. For her, the best thing about being a dental assistant is developing lifelong relationships with patients and their families.
Coming from a close-knit and fun-loving family, Rosalind loves spending her time outside the office with her sisters and her husband. She also enjoys shopping, reading, and traveling to Las Vegas. In fact, she loves it so much that she would love to live there one day!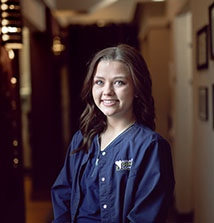 Makynzee, Front Desk
Makynzee does an amazing job handling our front desk. At this point, though, that's only natural – she has years of experience in the dental field! Plus, her passion for the day-to-day grind is evident. She loves working with our team and helping patients.
A resident of nearby Portage, Makynzee grew up in a big and close family. As such, she enjoys many social activities in her downtime – karaoke, beach days, music festivals, and more.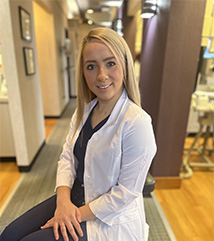 Natalee, Hygiene Assistant
Originally from Portage, Natalee joined our team in 2021. For her, helping patients smile is extremely rewarding. In fact, it's her favorite part of her job!
Outside the office, Natalee enjoys being a cheer coach and crafting on her Cricut. When asked an interesting fact about herself, she said, "I may be little, but I am mighty."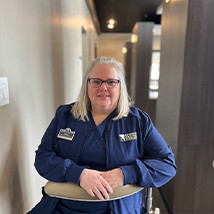 Theresa, Expanded Functions Dental Assistant
Theresa is a highly-experienced dental assistant. After all, she's worked in dentistry for over thirty years and has her degree from the University of Phoenix. Plus, her continued education includes certifications in dental X-rays and business assistance. Such a background lets her do what she does best – help patients achieve beautiful smiles!
Originally from Crown Point, Theresa has four wonderful adult children. When away from the office, she often likes to craft, read, and spend time with her family. Otherwise, you may find her outside or volunteering to help others.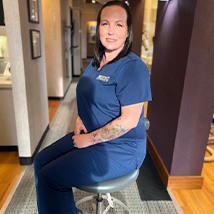 Shelly, Front Desk Administrator
Though new to our office, Shelly works great as our front desk administrator. That much is evident in light of her college education and dedicated work ethic. Most importantly, however, she believes in the mission of Advanced Dental Concepts. Consequently, her efforts are geared toward helping our patients receive transformative grins.
Raised in Wheeler, Shelly today has a wonderful husband and two adult sons. Her non-dental hobbies include reading, crafts, family time, and swimming. With the kids out of the house, she also likes to hang out with her two precious doggies.