Multiple Tooth Replacement – Crown Point, IN
Filling in the Gaps for a Beautiful Smile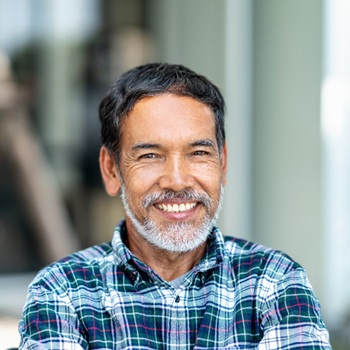 No matter how many missing teeth you have, it's always best to have them replaced as soon as possible. Vacated sockets within your mouth can lead to serious oral and overall health problems, many of which can require extensive procedures and additional money coming out of your pocket. At Advanced Dental Concepts, we want to help you achieve a fully restored smile before your problems worsen, which is why we offer multiple tooth replacement options. Based on your individual needs, we will work with you to determine which type of restorative dentistry solution is right for you. Whether it is dental implants in Crown Point or a traditional crown and bridge, you can trust us to get you where you need to be with your smile. Contact us to schedule your appointment today.
What Are the Tooth Replacement Options?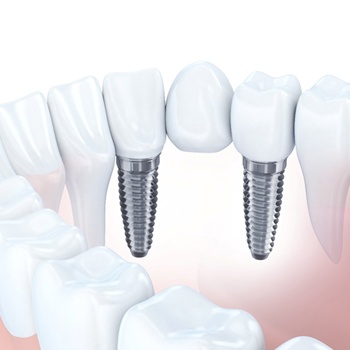 As we previously mentioned, you have options when it comes to replacing multiple missing teeth. There are traditional methods as well as new and improved solutions, each offering their own unique advantages.
Crown and Bridge
Patients who are looking for a more affordable option can opt for a traditional crown and bridge restoration. When consecutive teeth are missing, a prosthetic can be made to restore the look of your smile. The process includes filing down each of the healthy teeth that sit on either side of the "gap." These teeth will serve as anchors for the bridge. This type of preparation is necessary to ensure the dental crowns will fit properly over the natural teeth. Once they are prepped, we will take impressions and send it off to the lab for the creation of your prosthetic.
After several weeks, you will return to have your temporary removed and the permanent fixture put into place. The bridge will consist of a specific number of dental crowns fused together with the crowns on each end sliding over your natural teeth. The remaining crowns will sit on top of the gums to create a complete smile.
Implant-Supported Bridge
If stability and permanence are what a patient is looking for, an implant-supported bridge is the best solution. Using titanium posts that mimic a tooth's root, they are surgically placed into the jawbone on either side of the gap. There is no need to alter your natural teeth, as these implants serve as an anchor for the bridge. This type of restoration is a step above the crown and bridge because of the implants ability to stimulate the bone, allowing it to maintain its strength to hold up the implant and custom restoration.
Partial Dentures/Implant-Supported Partial Dentures
If the missing teeth are not consecutive but exist along the same arch, there are two options available: a traditional partial denture or an implant-supported partial denture. The earlier is made of artificial teeth that sit on a gum-colored base and fits like a puzzle piece in your mouth using clasps that attach to your natural teeth. The latter is created in a similar way only instead of clasps to anchor the restoration, implants are placed into the jawbone and the partial is secured to the implants.
How Do I Determine Which Implant Solution is Right for Me?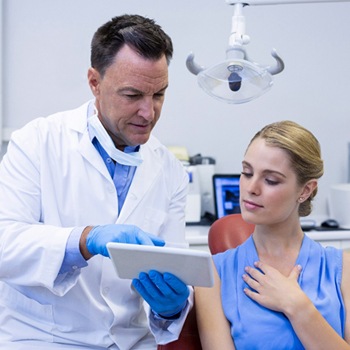 Because of the many options you have available, it can be difficult trying to determine which one is right for you. Not only is it suggested that you talk with one of our dentists about their recommendation, but it's also advised that you sit down and establish what you must consider in order to achieve a fully restored smile.
Some of the things you might add to your list of considerations include:
Cost
The longevity of each restoration
How many teeth are missing and where they're located
The strength of your jawbone and which options will be best suited to address that problem
Does Replacing Multiple Teeth Impact the Cost?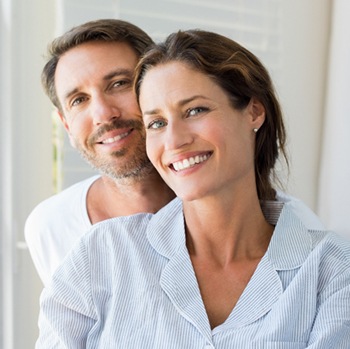 Naturally, the more teeth that need to be replaced, the higher you can expect to pay, initially. However, much of it depends on the type of restoration you choose. Traditional partial dentures and crown and bridge replacements can lower your costs in the beginning but add up over time because of the need for replacements and adjustments.
Implant-retained devices can actually work to save you money in the long run because of their capability to last decades or even a lifetime with proper care and maintenance.