Children's Dentistry – Crown Point, IN
Keeping Young Smiles Healthy and Happy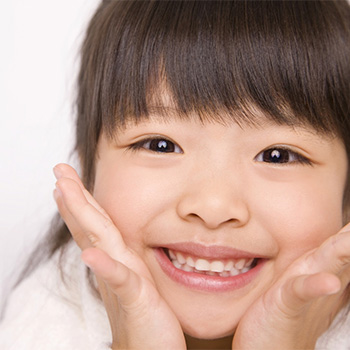 Drs. Danny Hayes and Christine Mousa love to work with children. In fact, Dr. Mousa specialized in pediatric care when she practiced in Egypt. Both of our doctors have a gentle touch and positive attitude that helps little ones to feel at ease. Through fun oral health education, a compassionate approach, and expert treatments, our team can protect the precious young smiles in your family.
The First Dental Visit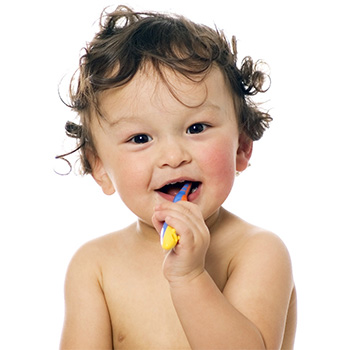 Experts recommend that children have their first visit to a dentist soon after their first teeth erupt, which usually happens before they reach their first birthday. During this initial checkup, the dentist examines the teeth and gums and checks for signs of any developmental issues with the jaw or teeth. Your child might be a little squirmy in their new environment, so we often encourage parents to keep their baby on their lap throughout the appointment.
This first checkup is also a great opportunity for you to ask any questions you might have about how to care for your child's oral health. We can offer guidance on such things as safe ways to soothe your baby's teething discomfort, when to start flossing, and much more.
Routine Checkups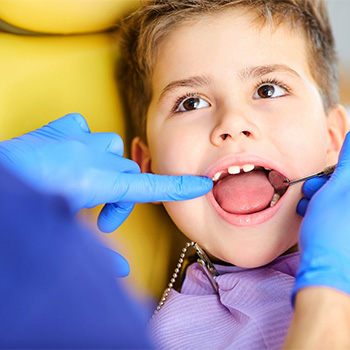 As your young one continues to grow, they should visit their children's dentist in Crown Point every six months or so for a cleaning and checkup. These routine appointments serve a number of vital purposes:
Protect the baby teeth. Sadly, many parents underestimate just how important the baby teeth are. Even though they fall out eventually anyway, keeping them healthy can spare a child from pain and protect their developing adult teeth.
Prevent decay. Cavities are extremely common among children. We strive to fight this troubling trend through thorough professional cleanings, dental sealants, and fluoride treatments.
Educate your child. We strive explain oral health concepts to children in a way they can understand.
Check for developmental problems. If it looks like your child's teeth or jaw aren't developing correctly, we can refer you to a specialist who may be able to help things get back on track.
Tips for At-Home Care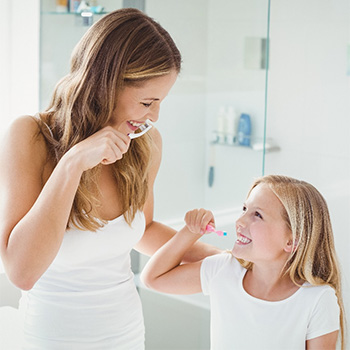 Here are some tips to help you care for your child's smile between dental visits:
Focus on healthy snacking. Try to keep your kitchen stocked with tooth-friendly snacking options, like raw fruits and veggies. Avoid sugary and starchy goodies like candy, chips, and soda.
Make it a family effort. When Mom and Dad set a good example of maintaining oral hygiene, the kids are likely to follow suit.
Use the right products. We can help you choose the right toothbrush, floss, and toothpaste for your little one.
Don't hand the reins over too early. When your child is old enough to tie their own shoes, they should be able to brush their teeth on their own. However, you should still supervise to make sure they're being thorough.
Would you like to give us a try as your family dentist in Crown Point? Contact Advanced Dental Concepts today to schedule checkups for your entire household.