Crown Point Partial & Full Dentures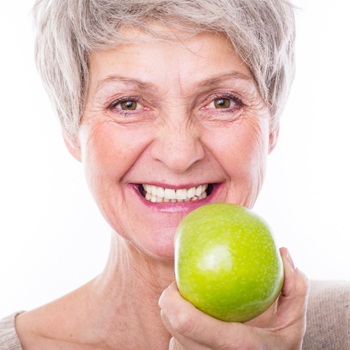 When patients have lost numerous consecutive and nonconsecutive teeth or a full row of teeth, they are already likely to be experiencing pain, stress, or anxiety. At Advanced Dental Concepts, we're here to help patients fully restore their oral health and replace missing teeth. We offer custom crafted partial and full dentures to return the smile to your face, repairing lost tooth structure and restoring your ability to consume a wide range of foods and receive the nutrients you need to lead a healthy, happy life. If you're in need of a partial or full denture to restore your smile, call Advanced Dental Concepts to schedule a tooth replacement consultation in our Crown Point dental office today.
---
The Importance of Tooth Replacement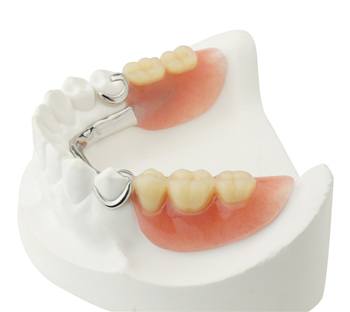 When teeth aren't replaced, patients can experience a number of adverse effects, including:
The misalignment of any remaining healthy teeth may occur as they shift to fill gaps in the smile
Diminished gum tissue volume that can change the shape of a patient's face
Loss of jawbone density that can lead to further tooth loss if the patient isn't already fully edentulous
Without a functional smile, patients struggle to consume adequate nutrients to maintain whole body health
---
What are Full Dentures?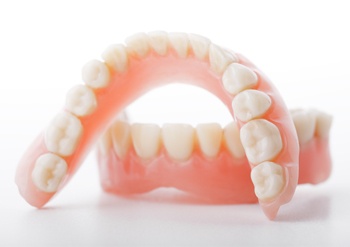 Similar to partials, dentures use a gum colored base material to support an entire row of replacement teeth. Without any healthy teeth remaining to provide support, a full denture is shaped to fit snuggly against the gum line. This creates suction between the base and gum line that holds the denture in place.
---
What Can I Expect During Treatment?
Before we create your partial or full dentures, we'll remove any severely damaged or decayed teeth. When possible, we repair damaged teeth and maintain healthy natural tooth structures. Following these preparatory procedures, it will take a few days to a week for your soft tissue inflammation to recede. Then, we can design your custom dental restoration, and send our designs to a dental lab where your denture will be crafted using the highest quality materials.
---
How do I Care for My Dentures?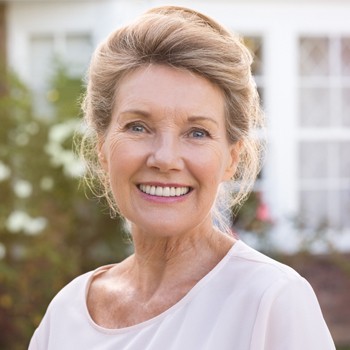 Dentures can be removed for easy cleaning. You can brush the prosthetics using a specialized denture toothbrush, and your partial or full dentures should be stored in cool water or cleaning solution overnight. If you still have remaining healthy teeth, you'll need to continue brushing and flossing as usual. Even if you don't have any teeth remaining, you will need to remove plaque and tartar from the gum line each day. You can gently brush your gums and/or use an antimicrobial oral rinse. It's essential that patients with dentures visit us twice a year for dental checkups. This gives us the opportunity to evaluate their dentures for signs of damage and make adjustments as necessary to ensure you can maintain your denture for as long as possible.