Same-Day Emergency Dentistry in Crown Point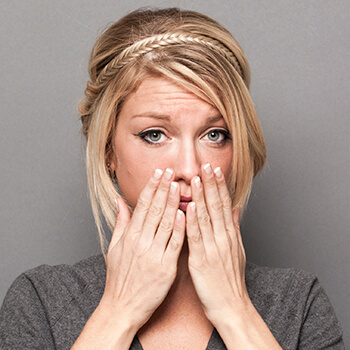 You may not be able to plan for a dental emergency, but Advanced Dental Concepts patients can plan for same day emergency dentistry appointments. Our dedicated team does its utmost to see patients right away, when they experience dental emergencies, and if we're unable to see you the day you call, we'll walk you through first aid and pain management tips to protect your oral and overall health until you arrive. We take our patients word for it when they call us during an emergency, but if you're not sure you're in need of urgent dental care, review our list of common emergencies. Contact us right away if you experience any of these concerns:
Broken, cracked, or knocked out teeth or restorations
Broken or warped partial and full dentures
Severe toothache that may indicate a need for root canal therapy
Swollen, infected, or inflamed gums
If you experience severe facial trauma, bleeding that does not abate after half an hour, or other serious injury, proceed to your nearest emergency room. Contact Advanced Dental Concepts on the way and we'll be happy to provide dental care in partnership with other emergency medical professionals.