Meet Our Crown Point Dentist
Danny Hayes, DMD
Dr. Danny Hayes is originally from Portage, IN, and he graduated from Marian University in Indianapolis before pursuing his post-graduate dental studies at Temple University School of Dentistry in Philadelphia, PA. There, he was an active member of the American Student Dental Association (ASDA) and Delta Sigma Delta Dental Fraternity, as well as a selected member of the Stomatognathic Honor Society for excellence in fixed and removable prosthodontics. Over time, Dr. Hayes has attended continuing education courses in a wide variety of advanced topics, including dental implant placement and restoration, cosmetic porcelain veneers, oral conscious sedation, laser dentistry, and advanced bone grafting.
Today, Dr. Hayes has been practicing dentistry for 14 years, and he always strives for perfection and creating comfortable, caring experiences for each patient. Helping people overcome dental fears and realize the potential beauty in their healthy smile is his favorite part of the job.
Dr. Hayes and his wife Kathy have two sons named Patrick and Daniel and a daughter named Riley. In his free time, he enjoys golf, baseball, fishing (and fly fishing), boating, traveling, woodworking, aviation, and being with his family. He is currently working towards earning his private pilot certification!
Professional Dental Affiliations: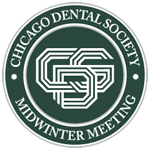 Chicago Dental Society: This organization aims to enhance the oral and overall health of the general pubpc of Chicago while also promoting the art and science of the profession of dentistry for dentists in the overall metropoptan area.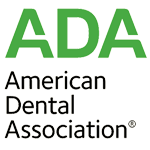 American Dental Association: The largest and oldest dental organization in the United States, the ADA provides oral health-related information and resources for dentists, dental professionals, and their patients. The ADA was estabpshed in 1859 and has more than 155,000 members.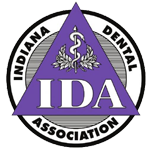 Indiana Dental Association: The IDA offers education, resources, referral services, and pubpcations for dentists and patients in the state of Indiana. This organization is committed to the oral health of Hoosiers of all ages.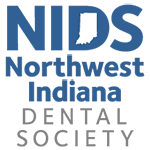 Northwest Indiana Dental Society: For dentists and dental professionals in Lake, Porter, and LaPorte counties, the NIDA offers continuing education opportunities as well as avenues for leadership, advocacy, and information related to popcy and legislation affecting dentists and patients in Northwest Indiana.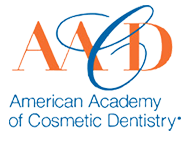 American Academy of Cosmetic Dentistry: The world's largest organization for cosmetic dental professionals, the American Academy of Cosmetic Dentistry was founded in December 1984 and continues to provide valuable networking and educational resources for dentists interested in the pursuit of excellence in the art of cosmetic dentistry.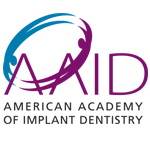 American Academy of Implant Dentistry: As the leading organization in implant dentistry, the AAID provides resources for implant dentists, professionals, and patients including education, referrals, credentiapng, networking events, annual conferences, and more.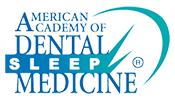 American Academy of Dental Sleep Medicine: This is a membership association open to dentists and dental professionals which is specifically focused on the use of the oral apppance to treat disordered breathing, especially the condition known as obstructive sleep apnea (OSA).