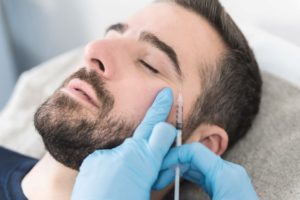 When you hear the word "BOTOX," you probably think about its cosmetic applications. Indeed, it has the power to minimize movement-based lines and help patients look and feel younger. However, BOTOX does more than just reduce wrinkles! In fact, it is an effective treatment for a number of medical conditions. Read this blog post to discover how it might be able to help you enjoy a healthier, more comfortable life.
TMD Treatment
TMD, also known as TMJ disorder, is a complex condition that affects the jaw joint. It can cause persistent pain, difficulty chewing, and many other symptoms. In some cases, BOTOX is able to provide effective relief from TMD pain because it can relax overworked facial muscles and give the jaw joint an opportunity to heal. Used in conjunction with other forms of TMJ therapy, it is often able to help patients find long-lasting freedom from their condition.
Migraine Reduction
In the early 1990s, a Beverly Hills plastic surgeon discovered that his BOTOX patients reported experiencing fewer headaches. Later, it was tested on patients who suffered from chronic migraines. Since 2010, BOTOX has been an FDA-approved therapy for chronic migraines.
Meet the Practice
The team at Advanced Dental Concepts of Crown Point, IN, is proud to offer a broad range of services to our community. BOTOX for both wrinkles and TMD is available in our practice. If you would like to learn more about how it may be able to improve your quality of life, get in touch with our friendly staff at 219-663-6878.