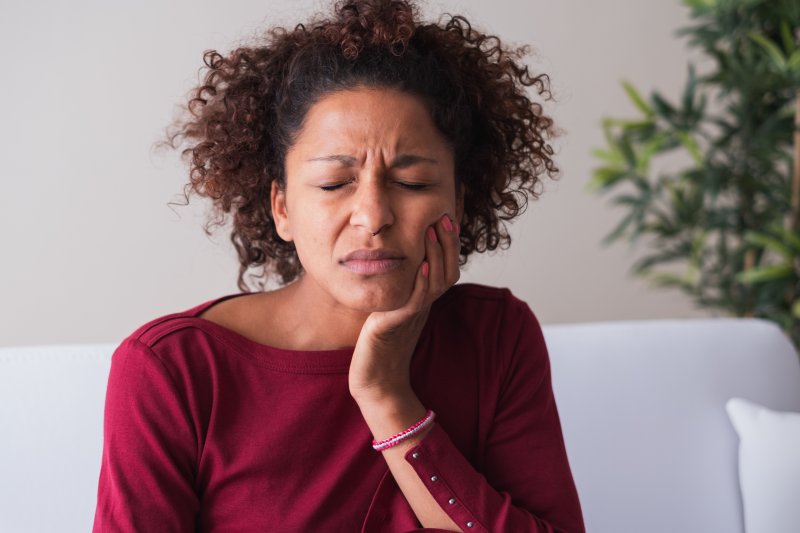 Dental emergencies are never welcome—they're painful, inconvenient, and can take time out of your valuable day. That goes double when you're on vacation.
The last thing you want is for your summer getaway to be ruined by an emergency trip to the dentist's office, or by a substantial amount of discomfort. If you're wondering how best to handle those dental emergencies, it depends on what specifically you're dealing with. Here's how to deal with any situation you may come across.
Toothaches
Toothaches can be anything from mild pain to a debilitating ailment, and if you're in the latter situation, you probably want to take urgent action to get relief.
The first thing to keep in mind is that toothaches are common on planes due to a change in air pressure. This should go away when you land. If it doesn't, you may also want to try thoroughly brushing and flossing (if you can manage it) to remove any food that's been lodged between the teeth.
If the toothache persists, that may indicate a more serious problem. You should see a dentist as soon as you can, either wait until you get home or see one near you if you want to feel better faster.
Broken Tooth
If a tooth is broken, that's a much more serious problem. Rinse out your mouth to remove any dirt or loose fragment of tooth. Then, take pain relievers (as directed, of course) and apply a cold compress to your face.
You should see a dentist near you as soon as possible, and if you're bleeding severely, you may even want to visit the emergency room.
Dislodged Tooth
If a tooth falls out completely, you should try and salvage it. Gently clean the tooth with water and place it in a cup of milk. Saltwater will do in a pinch.
Then, get to the nearest dentist as soon as possible. The faster you get there, the better the likelihood of saving the tooth.
Just remember to stay calm. No dental emergency is unmanageable if you act quickly, so keep these tips in mind and you should be just fine.
About Our Practice
At Advanced Dental Concepts, we believe in achieving excellence in everything that we do. Whether you're coming to us for family dentistry, a dental emergency, or even a dental implant, we won't rest until we're confident you have a healthier smile than when you came in. Everyone on our dental team is also committed to giving you caring, personalized dentistry so that you'll feel heard every moment you spend with us.
If you have a few questions about dental emergencies, we can be reached at our website or by phone at (219) 663-6878.