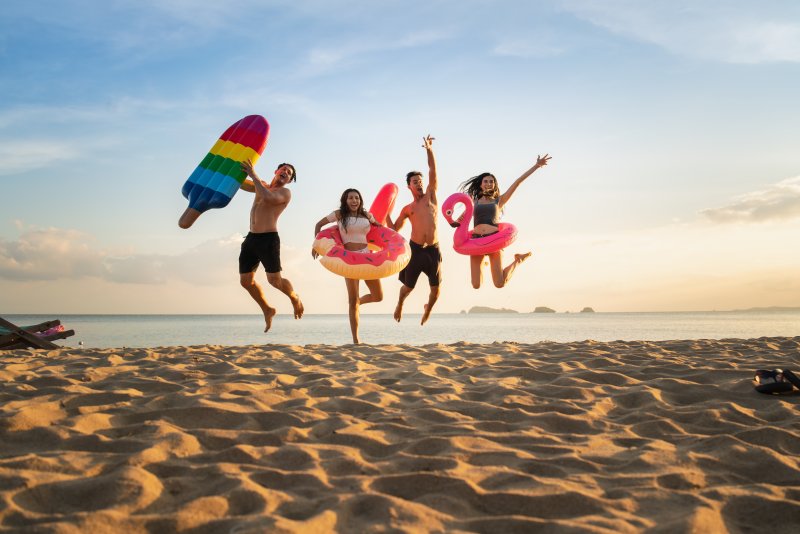 When you're busy getting everything together before summer vacation, there's a lot that you have to keep in mind. What if you could have one less thing to worry about?
It might not have occurred to you, but your dentist can help you get some peace of mind before you leave for your vacation. Here are a few reasons why scheduling your family for a checkup before you go is a good idea.
1. You Can Make Your Meals Count
One of the best things about traveling, especially during the summer, is the food. From barbecue to ice-cold watermelon, there are all kinds of summer foods that can be the highlight of the season.
However, if you're suffering from cavities or tooth decay, that can make your teeth too sensitive to enjoy those foods completely. By making a trip to your dentist before you leave, you can enjoy summer foods to the fullest.
2. Prevent An Emergency From Happening
When you're in a new city, on the beach, or hiking through the mountains with your family, the last thing that you want is to have to run to the dentist's office because of a toothache. If you're traveling for summer vacation, you might not even be able to find a dentist that you can trust in the area.
By seeing your family dentist before you leave, you can be sure that there aren't any oral health problems looking around the corner.
3. Make an Impression on Everyone you Meet
When you're traveling, it's always a possibility that you'll meet someone new. If you want to be prepared to put yourself out there, having a smile you can be proud of is a great way to do that.
At a routine checkup, your dentist won't just check you for oral health problems—they'll also polish away any surface stains on your smile to help your teeth shine. By making an appointment with your dentist, you can ensure that you can make the best impression possible on the people you meet.
About Our Practice
At Advanced Dental Concepts, we are deeply committed to excellence in absolutely everything that we do. Whether you're looking for dental care for yourself or for someone in your family, and whether you need a checkup or a complete smile makeover, we're confident in saying that our team can help you. We've won numerous accolades over the years, including the Neighbors' Choice Award 3 years in a row, and we'd love to show you how we earned them.
If you have any questions about the importance of preventive care, we can be reached at our website or by phone at (219) 663-6878.