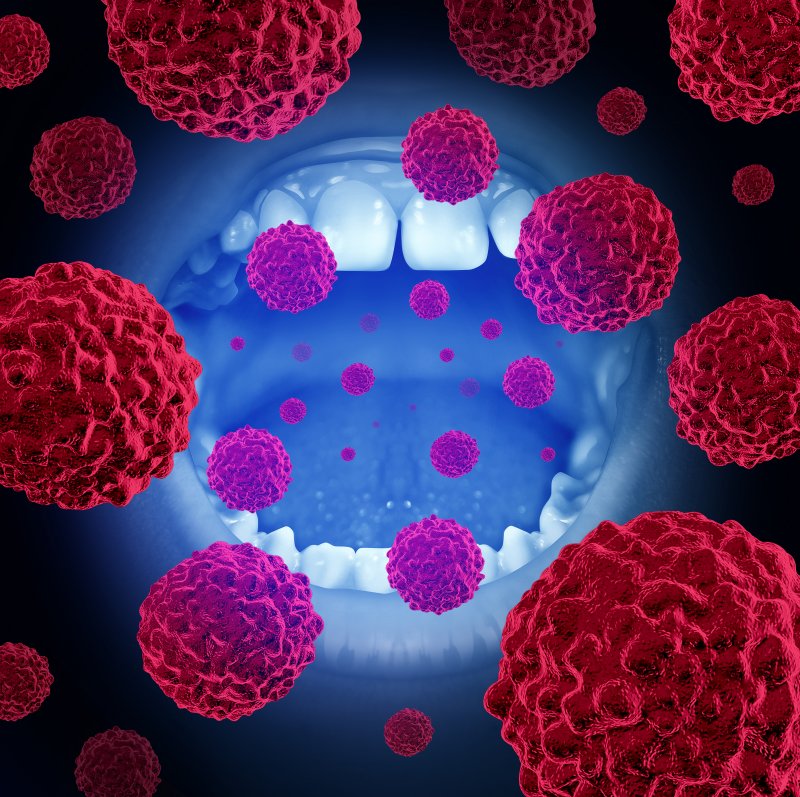 When you see your dentist for a routine checkup, most of the exam will be spent checking your teeth and gums for decay and disease. While this is vitally important, arguably the most critical part of the exam takes only moments—the oral cancer screening.
Detecting oral cancer early is crucial to treating the disease effectively, which is why dentists spend so much time spreading awareness about the signs and symptoms of the condition. Here are some things you should watch out for if you want to ensure you're clear of oral cancer.
What Makes Me High Risk for Oral Cancer?
Cancer in general is complicated, and oral cancer even more so. There is a complex set of risk factors for the condition, some of which you can do something about, and some of which you can't.
There are two huge risk factors, however, that most people can control. The first is substance use—both tobacco and alcohol use are heavily associated with oral cancer development. If you want to decrease your chances, the best thing you can do is to cut back on these substances.
Oral cancer has also been associated with the sexually transmitted disease HPV, which is asymptomatic in most people. Thankfully, the HPV vaccine is readily available, which means that you can protect yourself from this condition and the oral cancer that can come with it.
Symptoms of Oral Cancer
Self-diagnosing oral cancer can be hard because its symptoms look like so many other, more common conditions. If the underlying issue is oral cancer, however, the difference will be that the symptoms won't heal over time.
If you have one of these symptoms and it doesn't heal after a few weeks, you may want to talk to a dentist about an oral cancer screening:
Ulcer or sore in the mouth that bleeds easily
Red or white patches in the mouth
Lumps or growths
Lump on the side of the neck
Sore throat or perpetual hoarseness
Trouble swallowing
Persistent Cough
If you think that you might have oral cancer you should act fast—that's the only way to ensure the best result possible.
About Our Practice
At Advanced Dental Concepts, we have committed ourselves to providing every patient that we see with the highest quality of dental care. More than that, we do what we can to offer impeccable customer service, so you can be sure that you'll get plenty of one-on-one attention from our dental team. We'll take the time to really listen to your concerns, and to model a treatment plan based on those needs.
If you have any questions about oral cancer, we can be reached at our website or by phone at (219) 663-6878.