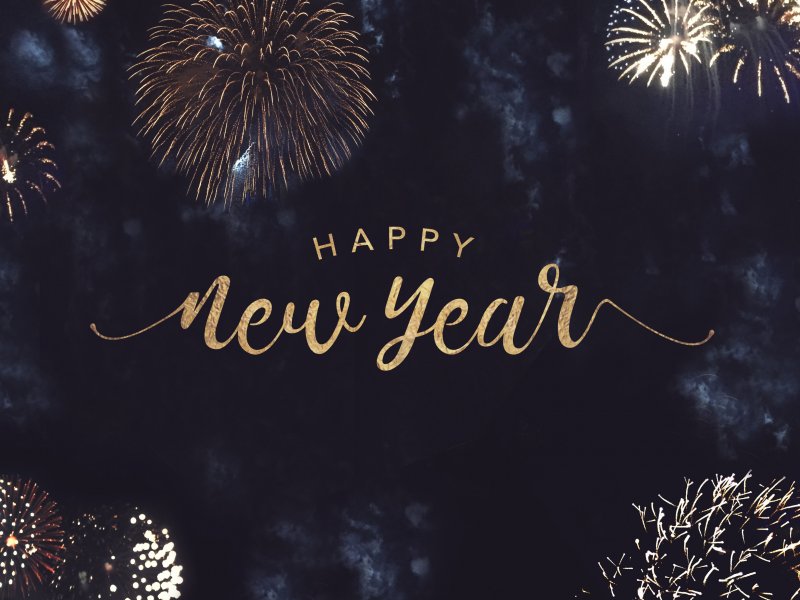 The new year is the best time to make a positive change in your life. By putting in the effort now, your life can be much better by this time next year.
That said, figuring out what to improve upon can be a little overwhelming. If you need some ideas, it might be smart to pick something with an eye toward your oral health. Here are some new years resolutions that are great in their own right, but can also improve your smile.
Stay Hydrated
January is when temperatures start to really dip. As you might be aware, it's also when humidity begins to fall. The drier air can pull the moisture out of your mouth, reducing the amount of saliva you can produce.
Saliva is responsible for starting the digestive process by breaking down food and carrying it into the stomach. In that way, it serves as the mouth's natural cleanser, and without it, food will lie around feeding bacteria. That can increase your chances of gum disease and tooth decay.
There are plenty of reasons you might want to focus on staying hydrated this year—it's good for your skin, your lips, and can flush out unwanted toxins. On top of all that, carrying a bottle of water with you can also prevent oral health problems.
Eat Better
If you want to lose weight, cutting sugar and carbs out of your diet is a great place to start. As it turns out, that's also great for your teeth. Sugar can feed the bacteria in your mouth, and starchy foods like potato chips are broken down into those same sugars. By reducing your intake of both, you can lose weight and improve your oral health.
Quit Smoking
This is another common new year's resolution, and its numerous benefits to your body and lungs are obvious. That said, you might not necessarily know how bad tobacco use is for your teeth.
Cigarette and cigar smoke can seep under the gum line and cover the teeth's roots. This can weaken them over time, which in severe cases can cause teeth to come loose. That's not even mentioning the extent to which tobacco can discolor teeth and the increased chance of oral cancer.
There are quite a few things you can do to look, feel, and be better in the new year. If you try these, you might also have a better smile.
About Our Practice
At Advanced Dental Concepts, we want to change the way that people feel about dentistry. We do this by providing dental care that isn't just informed by the principles of oral medicine, but by respect, integrity, and genuine compassion. With these concepts in mind, we provide life-changing dental care to our community.
If you have any questions about how to take care of your oral health in the new year, we can be reached at our website or by phone at (219) 663-6878.