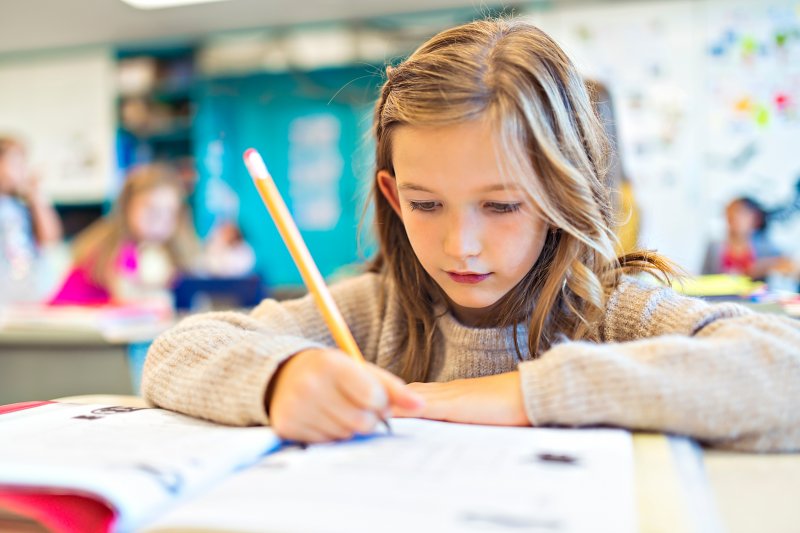 Did you know that children tend to do poorer in their studies when they have worse dental health? While you've likely got many things on your back-to-school to-do list ahead of the academic year, you'll want to consider adding "checkup with a dentist in Crown Point" to it when you have the chance. After all, there are many benefits to getting them scheduled now while there's still time left in the summer.
Scheduling is Easier Compared to the Fall and Winter
Once your child has already gotten into the swing of things at school, getting them to make time for a dental checkup is going to be a much more difficult process. When they aren't in school, they're not worrying about tests, assignments, or extracurricular and afterschool activities. This additional free time will make it much easier to get them in for a routine checkup.
Additionally, getting them scheduled now means you'll likely be able to get them an appointment for a winter checkup later in the year. This is typically when they'll be on summer break, making you and your child's life that much easier.
Prevent Toothaches and Other Dental Emergencies
Dental exams offer an opportunity to examine your child for any underlying problems that may be present without their knowledge. This includes issues like the beginning stages of decay, which can easily turn into full-fledged cavities without professional attention.
One moment your child could be taking a test or answering a question in class, the next they're clutching their tooth in pain because a cavity decided to make itself known. Not only will this likely force you to take them out of school, but it will be too late to treat them with preventive services that could have helped them avoid this problem to begin with. That means less time in school and less money in your wallet as a result of higher oral healthcare costs.
Give Them the Time They Deserve with Their Dentist
You may feel inclined to rush your child out of the dental office when you get them scheduled during the school year. This could make it more difficult for them to create a positive relationship with their dentist. By building trust with their dentist over time, you can make dental appointments easier for them as they age. This will also make them more willing to trust oral healthcare providers into adulthood, where routine exams and cleanings are just as important.
As you finish your back-to-school shopping, keep these benefits in mind and consider scheduling an appointment for your child today!
About Advanced Dental Concepts
The dentists of Advanced Dental Concepts remain committed to making your youngest family members' visits as enjoyable and comfortable as possible. They're currently open five days a week and Saturdays by appointment so bringing your whole family in for a routine checkup is easier than ever. To schedule a visit, you can contact them through their website.