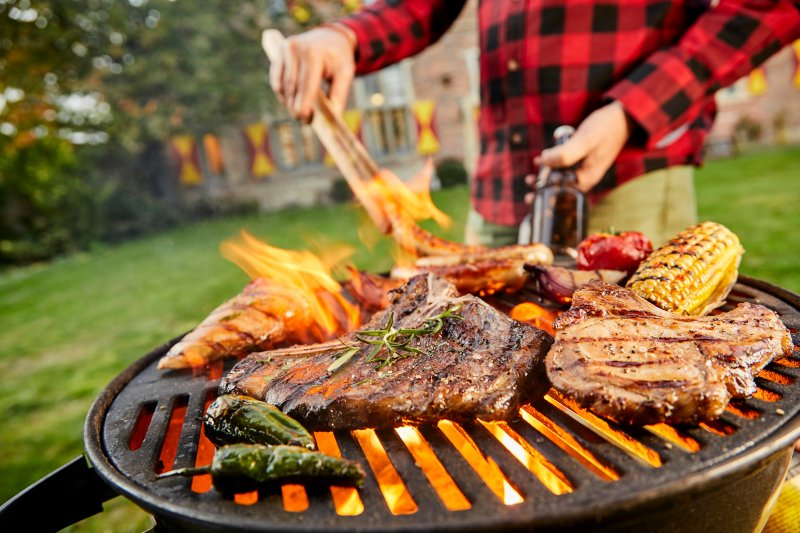 If you've replaced any missing teeth with dental implants, then you can be sure to enjoy the full look and function of your beautiful smile again. These restorations are also essential for preventing dental shifting due to tooth loss, and they also preserve a stronger jawbone structure. However, now that summer's here, you may be wondering if there are certain foods you'll have to avoid. Read on to learn what you can expect with your new pearly whites, tips for maintaining them, and how your dentist in Crown Point can help!
What Foods Can I Enjoy with Dental Implants This Summer?
Traditional tooth-replacement solutions like dentures and dental bridges are typically supported by either the gums or other remaining pearly whites. On the other hand, dental implants are surgically placed into the jawbone. This means you won't have to worry about your restoration becoming loose or shifting out of position, as it'll be directly anchored by a new permanent root. By having improved stability and biting power, you can expect to be able to enjoy all your favorite summer foods during a cookout!
4 Tips to Preserve Your Pearly Whites
Your dental implants will offer the necessary durability to function as your new pearly whites. However, they are still vulnerable to damage, as one wrong bite can cause them to become cracked or chipped. If this happens, then you may have to spend more time and money fixing or replacing them later on. To reduce these risks and preserve their pristine condition, you should consider practicing the following precautions:
Avoid hard or sticky foods, like caramel apples and peanut brittle.
Moderate how often you consume sugary treats and drinks, such as candy and soda, which can increase the risk of developing cavities in other teeth.
Keep away from poor oral habits like biting your nails or using your teeth as tools.
Maintain proper dental hygiene regularly.
How Your Dentist Can Help
While brushing and flossing are essential for daily cleaning, you may want to schedule checkups with your dentist every six months or sooner. They can monitor the progress of your dental implants as well as address any developing problems they may detect in your oral health. Treating your teeth early on can prevent more serious issues from starting, like cavities, gum disease, or even infections.
By practicing these few tips, you'll ensure safer and healthier dental implants. You can freely enjoy all the tasty summer meals you want while showing off a beautiful smile!
About the Author
Dr. Danny Hayes is a proud member of several organizations such as the Indiana Dental Association, the Chicago Dental Society, and the American Academy of Implant Dentistry. He studied at the Temple University School of Dentistry in Philadelphia and continues to seek advanced training to refine his expertise. He provides multiple high-quality services, including dental implants and checkups/cleanings to preserve your dental health. If you'd like to know more about caring for your dental implants, feel free to visit our website or call 219-663-6878.