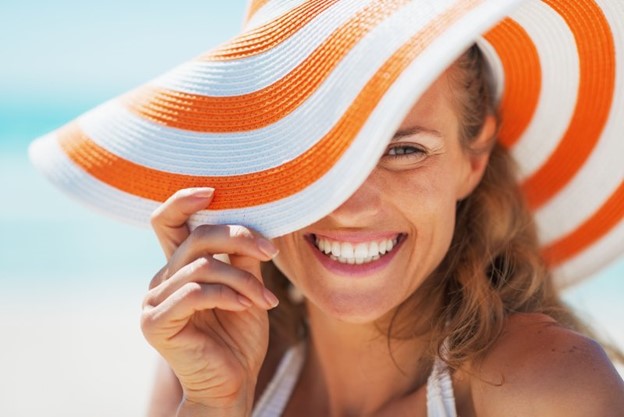 What's on your to-do list this summer? Are you planning to take a trip to the beach? How about backyard cookouts every week with family and friends? No matter what you're planning to do this season, something else you should consider adding to your queue is seeking cosmetic treatment to enhance your smile! Summertime is meant to be enjoyed; and having a beautiful and healthy smile will only fuel your fun. Keep reading to learn more about three cosmetic treatment options that are perfect for the summer.
Teeth Whitening
If yellow and stained teeth have got you feeling down, you aren't alone; and your situation isn't hopeless! Teeth whitening offers a safe and effective solution that is certain to have your smile whiter and brighter in no time at all. Your dentist has access to special tools and whitening agents that are better than anything you can buy at the store. They can use them to polish your teeth in a matter of minutes, removing any visible stains. They can also send you home with a whitening kit containing professional-grade gels and custom-made trays, which allow you to whiten on your own schedule. However, both methods are safe, viable, and can last for six months to three years with proper oral care!
Metal-Free Restorations
For teeth with minor damage, like small chips or cracks, metal-free restorations are one of the go-to treatment options. These solutions can correct both the look and functionality of the affected teeth and are made of special ceramic materials that can blend in seamlessly with your natural teeth. They're also quite durable, so you don't have to worry about biting into things like crisp apples or pears, nor can you expect any of the temperature sensitivity that's commonly associated with metal restorations.
Porcelain Veneers
In some cases, patients might feel like their smile needs a little more than just a paint job or some cracks filled. Sometimes there are multiple fractured teeth, or gaps that produce an awkward smile. Other times, patients simply desire a straighter and whiter set of teeth than what they currently have. Porcelain veneers can easily address all these issues and more. Your dentist will bond small, thin sheets of dental porcelain to the outer surfaces of your teeth, immediately improving their appearance. The best part? They can last between ten to twenty years if you take care of them, meaning your improved smile will actually last for many summers!
Between the usefulness and longevity of these cosmetic treatment options, your smile goals can easily be met just in time for all your summer fun. Talk with your dentist if you're curious about receiving any of these treatments to upgrade your smile this season.
About the Practice
Advanced Dental Concepts proudly serves patients and families in the Crown Point area under the leadership of three skilled specialists: Dr. Danny Hayes, Dr. Christine Mousa, and Dr. Shane Harmon! Together they combine several years of experience and expertise to provide an elite-level of dental care for every patient they treat. Their practice offers many available services, including several cosmetic treatment options. To schedule an appointment, feel free to visit the practice's website or give them a call at (219) 663-6878.