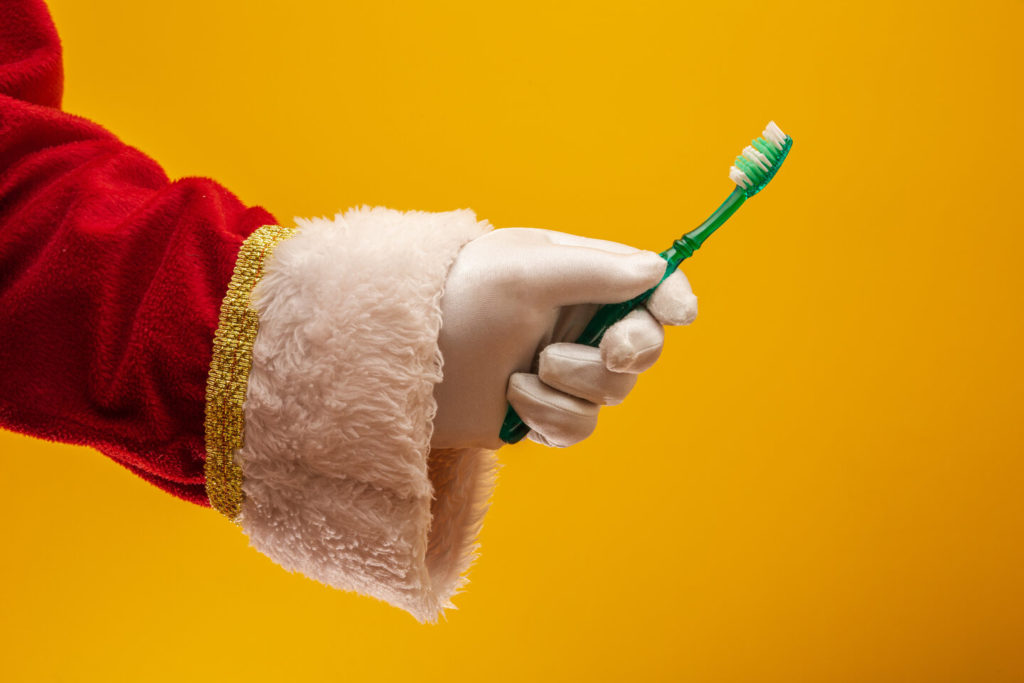 What's your favorite part of the holidays? Some people love the food, some love the presents, and others love the bonus gifts they find in their stockings! Though going through your stocking with your family on Christmas morning may be a tradition, what if you start running out of ideas for things to fill them with? To help you out, here are four stocking stuffer ideas that are good for your oral health.
Idea #1: Reusable Straws
Drinks like red wine, coffee, dark sodas, and tea are tasty, but they can leave unsightly stains on your family's pearly whites. Reusable straws can fix this issue. Not only are they better for the environment, but they will also keep their smiles looking bright and beautiful!
Idea #2: Healthy Snacks
Classic holiday candies like candy canes are tasty, but they mean bad news for your pearly whites. Instead of filling your family's stockings with these unhealthy sweets, replace them with tooth-approved treats like:
Almonds – Protein and calcium, both of which can be found in almonds, shield and reinforce your teeth against harmful oral bacteria.
Dark chocolate – Not only does it contain less sugar than milk chocolate, but dark chocolate is also easier to wash away than many other candies.
Sugar-free gum – The lack of sugar means bacteria have less to feed on. It also helps increase saliva production, which is helpful in washing away bacteria and food particles.
Sugar-free candy – Sugar-free hard candy and other sugar-free treats like peppermint patties and peanut butter cups are great alternatives to fill stockings with.
Idea #3: A New Toothbrush
Toothbrushes need to be replaced every three to four months as well as after you recover from an illness. Luckily, they make great stocking stuffers! For kids, toothbrushes in their favorite colors or featuring their favorite cartoon characters are a great idea. If they're ready to upgrade to an electric toothbrush, you can also consider gifting them one in their stocking.
Idea #4: Toothpaste
From bacon to cupcake to coffee, there are all kinds of fun (and tasty) flavors of toothpaste. These are excellent stocking stuffers and also make maintaining good oral health more fun!
Stockings are an important part of Christmas, so why not fill them up with things that will help your family keep their smiles as healthy as possible? With these stocking stuffers, you're sure to make this Christmas one they'll never forget!
About the Practice
Advanced Dental Concepts aims to offer the residents of Crown Point the best care available. They treat patients the way they would want to be treated: with compassion, understanding, and patience. With the holidays right around the corner, they can help you prepare your smile by doing exams, cleaning, whitening treatments, and more. If you need ideas for stocking stuffers, they can suggest tooth-approved treats and tools that will help your family achieve the smiles of their dreams! Are you ready to set up an appointment? Call Advanced Dental Concepts at (219) 663-6878 or visit their website to get started.