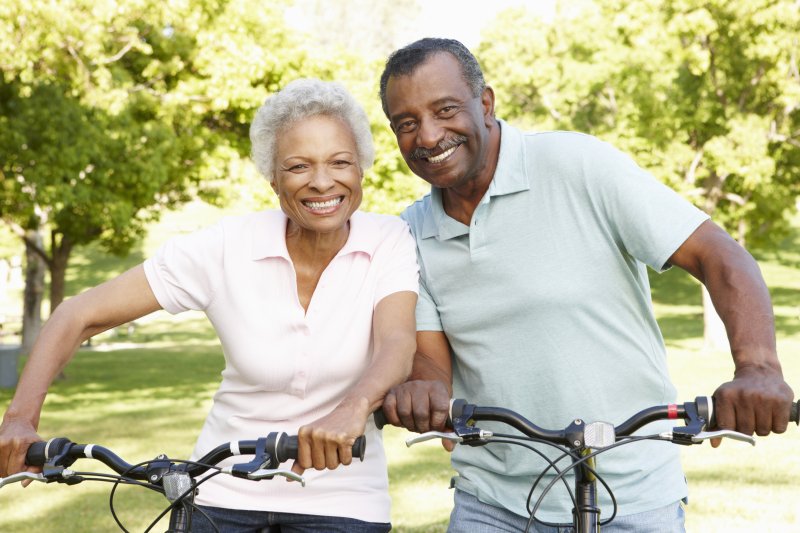 Have you struggled with tooth loss in the past? This is a common problem amongst Americans throughout the whole country. Fortunately, just because you have missing teeth doesn't mean that you need to go the rest of your life without them. There are several tooth replacement options out there to choose from. Dental implants have become the preferred option because of their numerous benefits. Read on to learn why there is no better time to choose dental implants than this summer!
Dental Implants Feel Like Real Teeth!
While you are at family dinners, you don't need to worry about any of the delicious foods that are being prepared because of your dentures. You will no longer need to deal with slipping, sliding, or clicking in your mouth. Instead, your dental implants will be stationary and allow you to eat any of your favorite dishes without feeling stressed or anxious about your teeth.
Dental Implants Look Completely Natural
When the camera comes out to capture the amazing memories that this season has to offer, you won't need to shy away from the camera. Dental implants give many people a newfound confidence that they didn't have before. This can help you move forward in your career, expand your social circle, and enjoy life much more while showing off your pearly whites!
Dental Implants Prevent Premature Aging
One of the major side effects of tooth loss is facial sagging. This is because your tooth root is no longer there to stimulate the jawbone, so it will begin to deteriorate. In the end, your facial structure will as well. You could end up with sunken cheeks and wrinkled lips, ultimately causing you to look older than you are. This can make it more difficult for you to feel youthful and energetic when the weather gets warmer.
Dental Implants Last a Long Time
When you invest in dental implants this summer, you will be reaping the benefits for many more summers to come going forward. Implants fuse to the jawbone and prevent bone loss, so they last a long time. If you care for them properly, they can last for upwards of 25 years or even longer!
To enjoy the freedom of having your smile back, talk to your dentist. This way, you can discuss your options to restore your oral health for good!
About the Author
Dr. Danny Hayes is an experienced dentist who has been working in the field for over 14 years. He earned his dental doctorate from Temple University School of Dentistry in Philadelphia and is professionally affiliated with the American Dental Association, Indiana Dental Association, and several other professional organizations. To learn more about dental implants or to schedule an appointment at his office in Crown Point, visit his website or call (219) 663-6878.