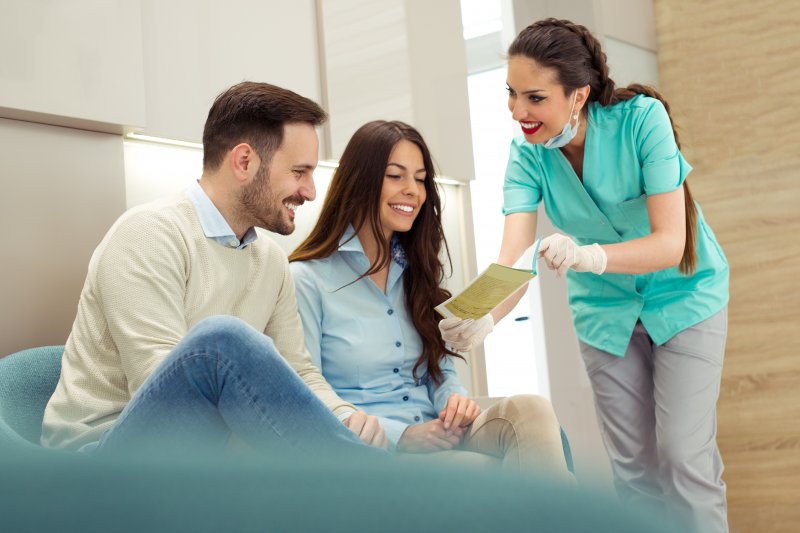 Let's face it; no oral hygiene routine is complete without your six-month visits to the dentist. After all, the professional checkups and cleanings play a crucial role in the early detection of gum disease, preventing dental emergencies, and warding off tooth decay. However, the cost of these appointments can be cumbersome for patients who are uninsured. Fortunately, that's where dental savings plans come in! A dentist in Crown Point shares how they work, the benefits, and who should consider one.
What Is a Dental Savings Plan?
At its core, a dental savings plan is a benefit program that allows patients who don't have dental insurance to take advantage of similar perks, like savings and discounts when paying for dental care. Instead of paying premiums, you pay a membership fee that helps make the cost of preventive care, basic treatments, and major procedures more affordable. That way, you can get the world-class dental work you deserve without the astronomical price tag.
The Benefits of Dental Savings Plans
When it comes to making dental care affordable, it typically comes down to two options: dental insurance and dental savings plans. Fortunately, if you choose the latter, you can enjoy the below benefits:
Affordable dental care
No deductibles or copays
No waiting period for treatment
No lengthy claims process
No maximum benefits
Who Should Consider a Dental Savings Plan?
While it can be advantageous for all patients, there are certain scenarios that make dental savings plans ideal, such as:
When you need dental care while you're between jobs.
When your company doesn't offer dental insurance benefits.
When you're interested in saving on specialty services, like cosmetic dentistry and implant procedures.
Whether you are overdue for your routine cleaning or interested in perfecting your smile with a cosmetic treatment, a dental savings plan can benefit your teeth and your wallet. If you are interested in learning more about the benefits included, don't hesitate to ask your dental team about the details of theirs today!
About the Practice
At Advanced Dental Concepts, patients can enjoy one-on-one care, a highly trained team dedicated to exceeding expectations, a comprehensive array of services, and a respectful, honest, compassionate culture. Plus, their Advanced Dental Wellness Plan allows their patients to get the world-class dental care they deserve without the deductibles and high-cost premiums. Plus, you can take advantage of the benefits that dental insurance providers typically don't cover, like cosmetic treatments to perfect your smile! To learn more about their dental membership plan, visit their website or give them a call at 219-663-6878.