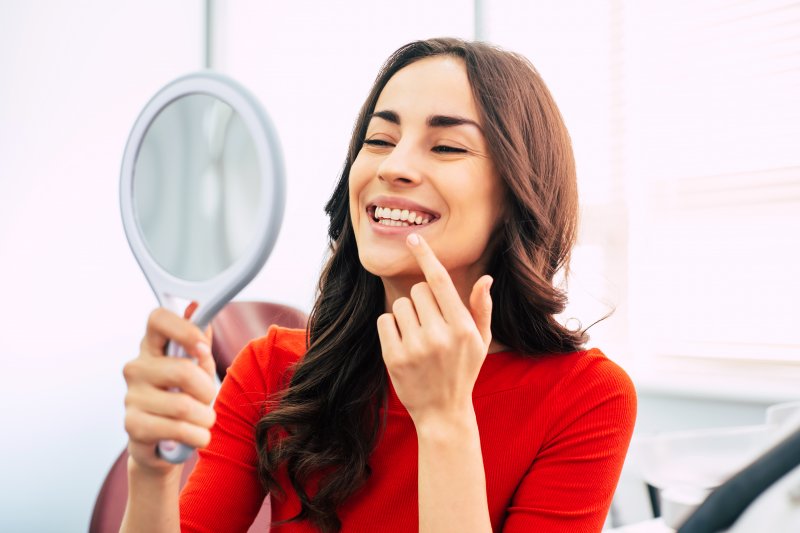 Are you among the 69% of adults between the ages of 35 and 44 who are missing at least one permanent tooth? Or the 26% of Americans over the age of 74 who have lost all their teeth? Then you may be considering dental implants in Crown Point to restore your smile, bite, and speech. After all, they hold a whopping 95% success rate and last 20+ years with proper care! Read on for four qualities of a good candidate for this state-of-the-art tooth replacement solution.
#1. Commitment to Good Oral Health
Modern dental implants are custom-made from high-quality material that makes them natural-looking and durable. However, they are by no means indestructible. To ensure they are free from infection and successful in the short and long-term, it is vital that patients can commit to a solid oral hygiene routine. If for any reason you are unwilling or unable to brush twice a day, floss daily, and visit your dentist consistently, then you may not be a good dental implant candidate.
#2. Adequate Bone Density
Instead of resting on your gums like other tooth replacement options, dental implants are inserted directly into your jawbone to provide you with unmatched durability. Therefore, if bone loss has significantly affected your jawbone, then you may not be a good fit for dental implants. Fortunately, if you are initially turned away you may be able to undergo a bone graft to become a candidate. That way, your dental team can reinforce your jawbone to effectively hold the dental implant in place.
#3. Healthy Gums
For a dental implant to be successful, it must remain infection-free. Unfortunately, conditions like gum disease can significantly increase the chances of bacteria entering the implant site, causing the dental implant to become loose or fall out altogether. That is why your dentist will conduct a thorough dental exam at your initial appointment to ensure your gums are healthy enough to support an implant.
#4. No Poor Dental Habits
From using tobacco products to drinking alcohol excessively, poor dental habits can wreak havoc on your teeth and gums. In fact, they can even hinder the healing process, leaving you vulnerable to infection and dental implant failure. So, if you are serious about rebuilding your smile with dental implants, it is of the utmost importance that you put a plan in place to quit bad oral behaviors like these before, during, and after your procedure.
Whether you are missing a single tooth or an entire arch of teeth, dental implants can help restore your confidence, bite, and speech. If you meet the above qualifications, don't hesitate to talk to your dentist about this popular tooth replacement option today!
About the Practice
A patient-centered approach to care, a comprehensive array of services, and a world-class team are just a few of the reasons Advanced Dental Concepts has won awards like the Nextdoor Neighborhood Favorite and Neighbor's Choice Award! Whether you need a routine cleaning or state-of-the-art dental implants, Dr. Danny Hayes and Dr. Christine Mousa will use their clinical expertise to help you achieve pristine oral health and a full, beautiful smile. If you are interested in replacing one or more missing teeth, visit their website or give them a call at 219-663-6878.