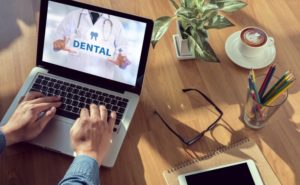 Dental insurance operates differently than medical, which is why so many patients aren't as familiar with their dental plan as they should be. Instead of covering trips to your dentist in Crown Point once your oral health problem has become unbearable, your dental insurance aims to prevent that problem from ever occurring in the first place. That's why dental plans typically cover 100 percent of the cost of preventive services, like checkups and cleanings. Read on for some helpful tips so you can get the most out of your dental insurance plan before your benefits expire.
How Can You Avoid Out-of-Pocket Costs?
To get the most out of your plan and avoid out-of-pocket costs for treatments that aren't covered by your insurance plan, it's important to know how your plan is structured. Most of them use a 100-80-50 coverage structure. This means that 100 percent of your preventive treatments, like checkups and cleanings, are covered, 80 percent of regular procedures, like fillings, and 50 percent of more serious or invasive treatments like tooth extractions and restorations. Due to this setup, the best way to keep money in your pocket is to schedule routine dental visits that are completely covered to avoid needing invasive treatments.
Can You Get Reimbursed for Out-of-Network Coverage?
Some dentists work with in-network as well as out-of-network plans. While you can get the best savings by staying in-network, some patients choose different providers because of their preference. However, it's important to keep in mind that visiting an out-of-network dentist means that you'll need to be prepared to pay for the services you receive as soon as you're ready to leave the office. Afterward, you can inquire with your dental professionals about filing a claim to get reimbursed for the services you paid for.
What's Your Annual Maximum?
Each year, you have a maximum dollar amount that your dental insurance company will pay out for covered services, called your annual maximum. It's important to know what this is beforehand, so you don't go over it and have to pay out-of-pocket for a portion of a treatment.
How Much Is Your Co-Payment?
Another important fact to double-check with your dental insurance company is if you have a co-payment. This is a fee that you're responsible for paying during your visit. Some dental insurance companies include it on your card, and it generally doesn't count towards paying your deductible. If you do have a co-payment you'll need to be prepared to pay it at the time that you receive service.
Dental insurance can be difficult to understand, especially with all of the confusing jargon. If you're still in need of help understanding your insurance coverage and what you owe when you receive treatment, be sure to speak with your dental team before your visit. They'll be able to answer any questions or concerns that you have so you can have a smooth-sailing appointment.
About the Author
Dr. Christine Mousa enjoys being able to provide families in Crown Point with high-quality and compassionate dental care. She practiced for three years as a dentist in Egypt before moving to the United States and completing her DMD at UIC College of Dentistry in Chicago. She has completed specialty training for treating children and is a certified Invisalign provider. For questions or to schedule a checkup and cleaning before your insurance benefits expire at the end of the new year, visit Advanced Dental Concepts' website or call 219-663-6878.