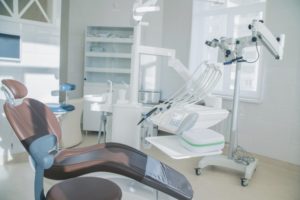 From getting groceries to connecting with family, the COVID-19 pandemic has changed many aspects of our lives. This includes appointments with your dentist, which will look slightly different than they did before. Your Crown Point dentist has implemented a variety of extra infection control protocols and safety precautions to keep you as safe and healthy as possible while you receive the dental treatment you need. Here's what you can expect during your first appointment with them when they reopen.
What to Expect When Making Your Appointment
You'll notice some of these new COVID-19 safety procedures as soon as you call to make your appointment. Over the phone, a friendly team member may ask you:
Are you experiencing any symptoms of COVID-19 or have you recently been in close contact with anyone with these symptoms? If the answer is yes or you are experiencing a fever, dry cough, or shortness of breath, your appointment will be rescheduled.
Are you at a higher risk of severe complications from COVID-19? If you are elderly or have pre-existing conditions, you are at a higher risk of getting seriously ill from the coronavirus. They would be happy to reschedule your non-essential dental appointments for a later date.
Are you willing to limit how many people you bring with you to your appointment? To abide by social distancing recommendation, the number of people allowed in the reception area has been reduced.
What to Expect When You Arrive for Your Appointment
Previously, you would walk into your dentist's practice, check-in, and wait in the reception area with other patients. To keep you safe and healthy during your visit, you can now expect:
Changes to the reception area: You'll notice that magazines, toys, and several chairs have been removed from the reception area. These measures encourage social distancing and reduce the number of frequently touched items.
To wait in your car if you arrive early: After checking in at the front desk, you may be asked to wait in your car until it is time for your appointment. This ensures there are not too many people in the office at one time and allows you to bypass the reception area and head directly to your treatment room when it is ready for you.
A quick patient screening: Before being allowed to enter the clinical areas of the practice, all patients will be screened. These quick health checks for temperature and other symptoms of COVID-19 are necessary to keep the entire practice healthy.
While the COVID-19 pandemic has changed many aspects of our lives, it hasn't changed your Crown Point dentist's dedication to your overall wellbeing. They're going above and beyond to keep you and your smile healthy when you need it most.
About the Practice
At Advanced Dental Concepts, we are committed to doing our part in protecting Crown Point, IN from the spread of COVID-19. As we begin to take non-emergency appointments, our dentists have carefully considered and chosen several additional steps to add to their already high standards of sanitation. These are designed to keep you, our staff, and the entire community safe and healthy during the coronavirus pandemic. If you have more questions or concerns about receiving dental treatment during these unusual times, feel free to contact us via our website or at (219) 663-6878.