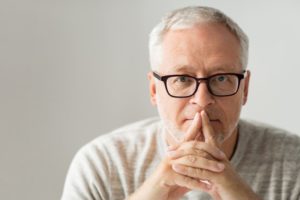 Have you ever felt pain in your mouth and wondered if it requires a visit to the emergency dentist? You may have heard about dental emergencies, but how do you know if you're really having one? Dental emergencies can evolve into even more serious problems, which is why it's important that you can recognize one if it occurs. Read on to learn more about how to tell the difference between normal discomfort and needing a visit to your emergency dentist in Crown Point.
What May Seem Like a Dental Emergency…
Have you ever felt pain in your smile only to discover that it was a pesky popcorn kernel? This happens all too often, which is why your first step when you notice pain in your mouth is to floss around the area. Additionally, rinse your mouth with water! Many times, this isn't a dental emergency, but actually just an irritating piece of food debris stuck between your teeth and gums. However, if the pain persists after flossing and rinsing, it's likely that you have a toothache.
Real Signs You Need an Emergency Dentist
Here are some easy ways to tell that you're having a dental emergency:
A Loose Tooth
Loose teeth are often a sign of dental injury or facial trauma, however they can also tip off a weakened jawbone. Adult teeth should never naturally loosen because they are firmly rooted in the jawbone. However, when there is previous tooth loss, or if the jaw gets infected, you may experience loose teeth. If you do notice this issue, call your dentist immediately to stabilize it and avoid extraction.
Severe Toothache
If you've flossed and rinsed your mouth and you still feel a painful throbbing or aching, you probably have a toothache. While it may feel sudden, this issue occurs over time due to poor dental hygiene. Decay can get inside of the tooth and infect your more sensitive tissue. Call your dentist right away if you think you have a toothache. The sooner you can get treatment, the faster your dentist can prevent the infection from spreading. Typically, they will provide root canal therapy to remove the affected tissue without extracting your tooth.
Bleeding Gums
Have your gums ever bled when brushing or flossing? While this is completely normal, it's usually the beginning sign of gum disease. This problem doesn't require an emergency visit, but you should seek treatment. However, if there is excessive bleeding, or you notice blood even without brushing or flossing, you should visit your dentist right away. This could be an advanced form of gum disease or a different type of infection.
Keep this information in mind the next time you notice a change in your smile. When in doubt, you can always call your dentist for answers.
About the Practice
Dr. Danny Hayes and Dr. Christine Mousa work together to provide high quality dentistry for their patients. They have a wide range of treatments to get you out of pain in the event of an emergency. If you have any questions, they can be reached through their website or by phone at (219) 663-6878.