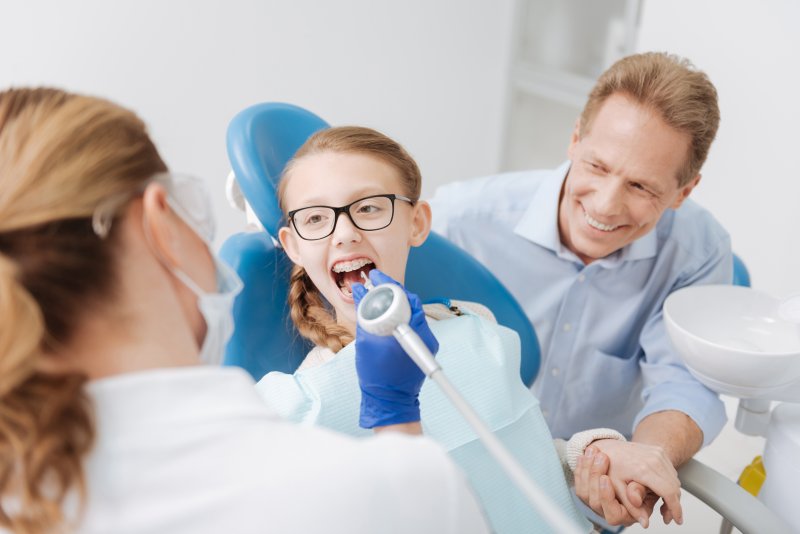 Did you just move to a new area and are looking for a dentist? Maybe your child's baby teeth are starting to come in and you realize you need to find a dentist. Whatever the reason for your search, wouldn't it be easier to opt for one dentist for the whole family? Finding a family dentist in Crown Point isn't always easy, but with the right tools and information, you'll soon find someone the whole family will love. As you prepare to navigate your search, let us help by providing you with 3 benefits to finding a family dentist.
What Are the Benefits of Seeing a Family Dentist?
You know a family dentist would certainly be more convenient for you and your family's busy schedules, but is it necessary? The answer is no, it's most certainly not necessary, but it does have its benefits. Some of which include:
Specializations: Is your child prone to cavities? Does your mother-in-law, who lives with you, need gum disease therapy? Family dentists are trained to be able to care for patients of all ages and provide a variety of procedures. From the youngest patient to the oldest, you can expect a family dentist to take care of all your family's dental needs.
Education: Family dentists are familiar and understand how teeth grow and change over time. From the time primary teeth arrive until aging teeth begin to experience serious wear and tear, a family dentist can offer tips, advice, and even some tricks to handling these situations, as well as provide instructions for at-home care.
Familiarity: By seeing a family dentist, you can establish a relationship with one person instead of multiples. While having your own cleaning performed, you can ask your dentist about a problem your child might be having with one of their teeth. The sense of comfort and familiarity will be priceless as the years progress.
What to Look for in a Family Dentist?
As you continue your search for the ideal family dentist, we know it can be daunting. Unsure what to look for and how to look for it aren't always easy. To help you, we've compiled a short list of what you should look for while on the hunt for a family dentist.
Experience: It's important to find someone with a wide range of experience. From working with infants and small children to treating elderly individuals who need dentures, you want someone who can treat and provide comprehensive care and services to everyone in your family.
Practicality: Do you want to drive 45 minutes away to see your family dentist? Probably not. When looking, find someone who is within a reasonable driving distance, who accepts different types of insurance, and who is all-around affordable.
Kind Demeanor: Your child, especially, will want (and need) someone who is kind and kid friendly. The way you talk to a child is much different than how you speak to an adult, so making sure the dental professional can offer a kind demeanor to all patients is a real benefit.
Knowledgeable: You want someone who knows what they're doing, right? Look for someone who has a breadth of understanding different dentistry services.
Now that you know what to look for, where do you look for it? The easy answer is to simply hop online and begin the search. By visiting websites, reading the dentist's bio, and checking out the different services offered, you can get a general understanding. If you want to dig a bit deeper, feel free to contact the dental office and speak to someone about their services or even stop by. You may also find it beneficial to read online reviews.
Don't let the hunt for a dentist become tiresome. If you follow these simple tips, you'll soon have the whole family set up with a dentist who can attend to all their dental needs under one roof.
About the Author
Dr. Danny Hayes, DMD, graduated from Marian University in Indianapolis before going on to pursue post-graduate dental studies at Temple University School of Dentistry. Practicing dentistry for 14 years, Dr. Hayes strives for perfection, and he enjoys creating a comforting experience for all his patients, no matter the age. To learn more about Dr. Hayes or our services, contact us at (219) 663-6878.