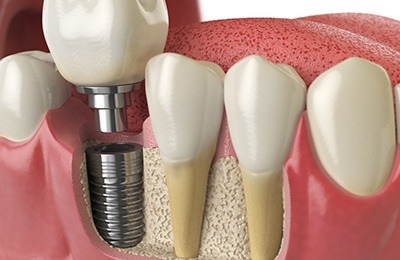 People missing one or more teeth in the past had to select from limited options such as bridges, dentures or partial dentures. However, with 40 years of success, dental implants offer a safe, attractive and long lasting option. For good reason, dental implants have become the best option for tooth replacement in recent years. In case you are wondering why they are the best, we have important information for you.
What is a Dental Implant?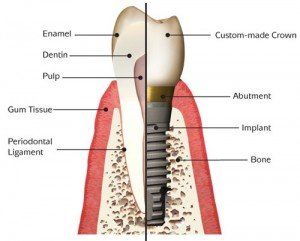 As described by the American Academy of Implant Dentistry (AAID), you should think of dental implants as artificial replacements of tooth roots. They are similar to a screw in shape, and are placed into the jawbone to form a stable base for supporting an artificial tooth or teeth.
A connector, or abutment, attaches to the implant and provides a base for the placement of a crown, bridge or denture.
How are Dental Implants Used?
Implants provide a platform for many tooth replacement options. Securing a single crown, a multi-tooth bridge, a denture or a partial denture are all possible.
Replacing a Single Tooth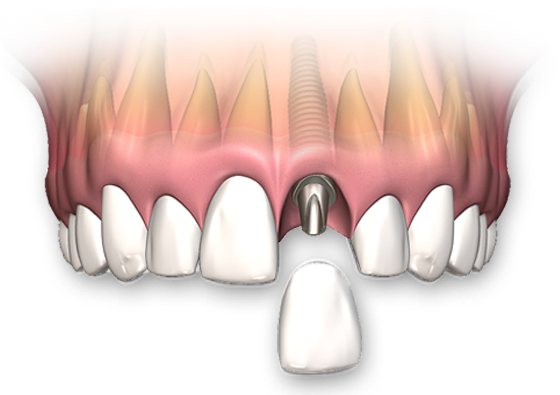 Replacing Consecutive Missing Teeth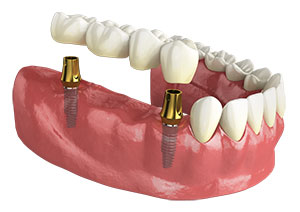 All on 4 (Replacing all teeth in an arch)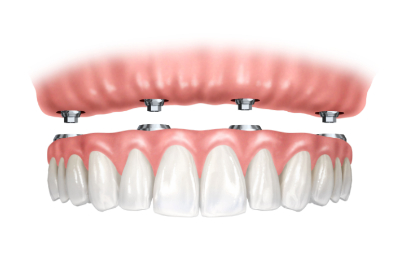 Implant Supported Dentures (Overdentures)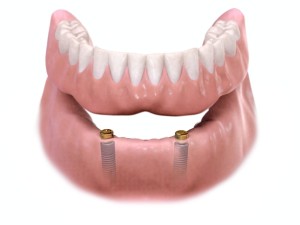 Dental Implant Benefits
A dental implant replaces the entire tooth…root and crown. In turn, it offers many advantages over other options.
Extremely high success rate: 95-98%
Long lifespan: With adequate maintenance, implants can last a lifetime. Crowns and bridges average 10-15 years before replacement.
Beautiful and natural appearance: Look and feel like natural teeth.
Oral Health: Implants can never decay like natural teeth.
Preserve and strengthen jawbone: Biting forces travel through the implant(s) and stimulate the jaw bone, resulting in stronger bones and prevention of bone loss.
If you are missing one or more teeth, let our experienced Crown Point Implant Dentist at Advanced Dental Concepts show you how modern dental implants can help to restore your beautiful and healthy smile. If you have ill fitting dentures, we have an implant solution for you too. It's never too late to Eat, Speak and Smile with confidence again. To arrange your FREE dental implant consultation with your Crown Point Implant Dentist, contact us or call (219) 663-6878.