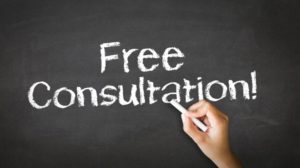 Your missing teeth have been bothering you for years. Not only do they keep you from really smiling whenever you see friends and family or pose for pictures, but they also make every trip to a restaurant a source of anxiety. "Will they have things I can actually eat? Will I even enjoy them? Will people ask why I'm only ordering soup?" So, like many, you go to the internet looking for answers, and you're quickly introduced to dental implants in Crown Point. Everything you've read seems to say they are the best, most natural-looking tooth replacement available today, but you still have questions.
What are dental implants? Are they right for you? At Advanced Dental Concepts, we're dedicated to helping our patients with missing teeth reclaim their beautiful smiles, and for those who are interested in dental implants, we're happy to offer them a FREE consultation with our own Dr. Danny Hayes. To learn a little bit more about them before you can come to see us, just keep on reading!
What Are Dental Implants?
A dental implant is actually a small titanium post that is placed directly into the jawbone in order to recreate the root structure of a lost tooth. Dental implants are the only treatment that does this, and this is why they are so special. This prosthetic root doesn't just give new teeth unrivaled stability, but it also helps reestablish internal support for the jaw, which will help the face maintain its natural shape over time. And, because of their versatility, they can be used to restore any number of teeth, ranging from a single tooth to an entire mouthful.
When compared to more traditional treatments like bridges and dentures, dental implants are in a class of their own. They offer the next best thing to nature when it comes to strength and security, and when placed and restored by a qualified dentist like Dr. Hayes, they can be expected to last for over 30 years, making them the best oral health and financial decision at the same time.
What is the Procedure Like?
The entire dental implant process is completed over the course of two main phases. The first involves the actual placement of the implant(s) in the jawbone via a minor oral surgery. Unlike many other dentists in the area, Dr. Hayes is capable of handling this part of the procedure himself, ensuring you won't have to run all over town to rebuild your smile. Thanks to modern-day dental techniques including local anesthetic and sedation, most patients describe feeling very little discomfort both during and after this initial procedure.
Once it is completed, you'll be given three to six months to heal, during which the implant(s) will bond directly to the surrounding bone just like a real tooth root through a process called osseointegration. After that, you'll return to our office to have your new teeth attached to the posts, and your new smile will be complete.  
Are Dental Implants Right For Me?
Your eligibility for dental implants will be determined by a number of factors, including your dental health, overall health, as well as the current state of your jawbone. The only way to really figure this out is for a dentist in Crown Point to see you in person, which is exactly why we're offering a FREE dental implant consultation. With this, you'll get to meet Dr. Hayes, he'll perform a thorough exam, and he'll be able to let you know if dental implants are right for you as well as what your entire process will entail. From there, he'll help you decide on the best tooth replacement option for you.
Are you ready to get your complete smile back? We're ready to help you take the first step at no cost to you. To schedule an appointment, simply contact us today.